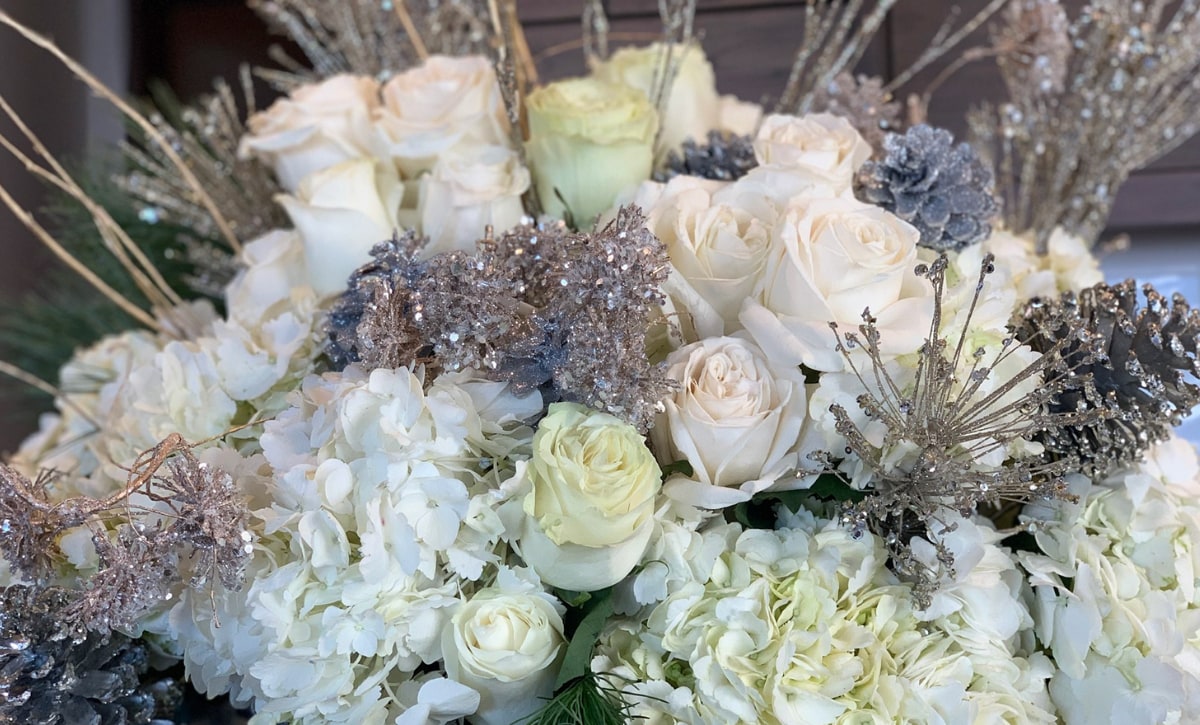 Transforming Homes into Winter Wonderlands with Sashae Floral Arts & Gifts
October 26, 2023


We take pride in bringing the warmth and beauty of the holiday season into homes throughout Aspen, Colorado. With winter's enchanting touch blanketing our picturesque town, our flower shop becomes a haven for crafting stunning holiday home decor.
Embracing the Spirit of the Season:
The holiday season is a time of joy, celebration, and spreading cheer. At Sashae Floral, we believe in embracing the spirit of the season and transforming your home into a haven that exudes warmth, elegance, and festive charm. From classic decor to contemporary arrangements, we have the perfect touches to suit your personal style and create a cozy ambiance.
Captivating Centerpieces:
No holiday celebration is complete without a captivating centerpiece that steals the show. Our talented team of designers crafts unique and breathtaking arrangements that become the focal point of your holiday table. From exquisite floral creations adorned with winter blooms to sophisticated candlelit displays, our centerpieces create an unforgettable atmosphere for your gatherings.
Deck the Halls:
Nothing transforms a home into a winter wonderland quite like the beauty of holiday decorations. Whether you prefer traditional greenery, shimmering lights, or a modern twist, we have an array of stunning options to adorn your mantels, entryways, and staircases. Our attention to detail ensures that every corner of your home glimmers with holiday magic.
Bountiful Wreaths and Garlands:
The front door sets the tone for your home's holiday spirit, and our custom wreaths and garlands are designed to leave a lasting impression. Our florists expertly weave together fresh greens, aromatic pinecones, and vibrant berries to create magnificent displays that welcome guests with warmth and charm. These handcrafted pieces bring nature's beauty to your doorstep.
Personal Touches and Customization:
At Sashae Floral Arts & Gifts, we understand the importance of personalization when it comes to holiday decor. Our team collaborates with you to understand your vision and incorporates your unique style into every aspect of the design. From incorporating sentimental ornaments and heirlooms to incorporating favorite colors and themes, your holiday decor will be a true reflection of your family's traditions and personality.
An Aspen Touch:
Aspen, with its snow-capped peaks and cozy mountain charm, provides the perfect backdrop for holiday decorating. We draw inspiration from this breathtaking landscape and integrate elements of nature into our designs. From rustic touches reminiscent of the nearby Aspen forests to modern interpretations of mountain chic, our creations capture the essence of Aspen's winter wonderland.
This holiday season, let Sashae Floral Arts & Gifts transform your Aspen home into a breathtaking winter wonderland filled with holiday magic. From captivating centerpieces and dazzling decorations to customized touches that reflect your unique style, we bring warmth and elegance to every corner. Embrace the spirit of the season and create unforgettable memories with our enchanting holiday home decor. Together, let us turn your home into a cozy haven that exudes beauty, joy, and the magic of the holidays.