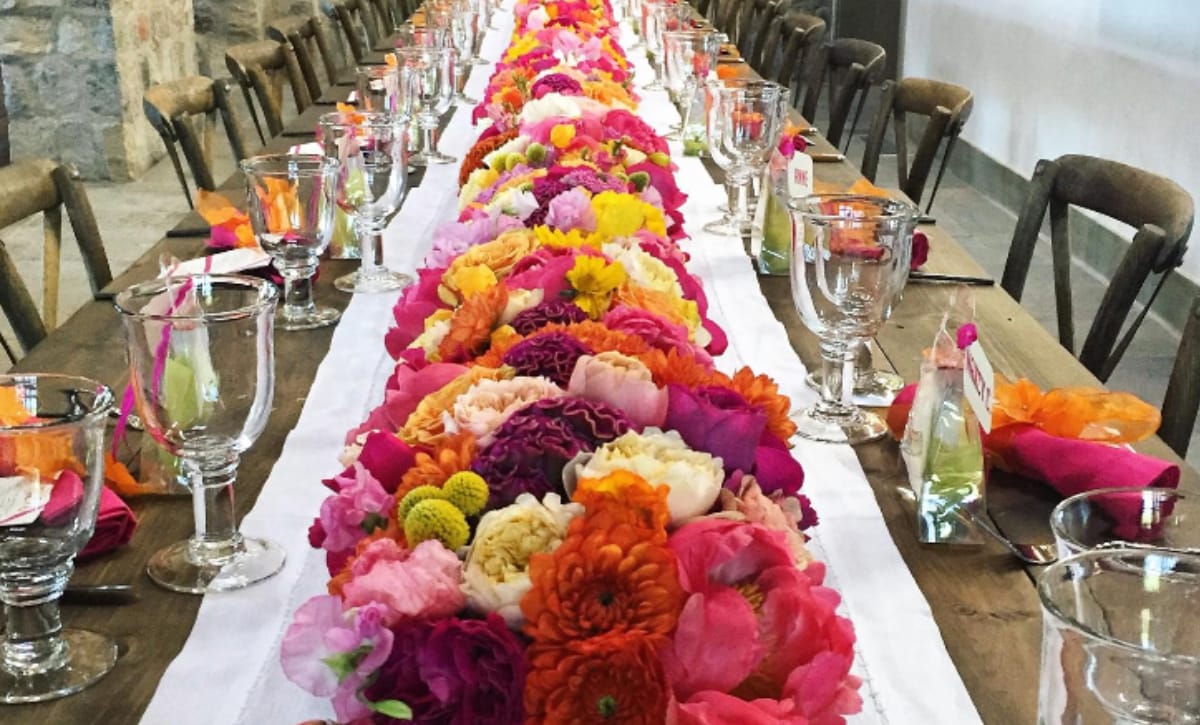 Creating Unforgettable Moments in Aspen, Colorado
October 27, 2023


At Sashae Floral Arts & Gifts, We are passionate about creating breathtaking events that leave a lasting impression. Nestled in the picturesque town of Aspen, Colorado, our flower shop has become a hub for all things floral and delightful. With our beautiful events, we weave magic and transform ordinary moments into extraordinary memories.
In Aspen, we are fortunate to be surrounded by nature's unparalleled beauty. Here at Sashae Floral, we know how to harness that beauty and bring it to life in our events. Whether it's an intimate wedding ceremony by a babbling brook, a grand gala in a luxurious venue, or a whimsical garden party under the stars, our team of talented designers and artisans meticulously craft every detail.
Flowers are the heart and soul of our events, and we revel in the opportunity to showcase the diversity and magnificence of nature's floral palette. From luscious bouquets of vibrant roses to delicate sprays of wildflowers, each arrangement we create tells a unique story and evokes emotions that words cannot fully express.
At Sashae Floral Arts & Gifts, we believe in the power of collaboration. We work closely with our clients to understand their vision, weaving their dreams and preferences into the fabric of every floral arrangement. Whether it's a couple's shared love for sunflowers or incorporating a favorite color into the overall design, our goal is to make every event truly personal and unique.
Our team specializes in curating complete experiences by blending the perfect combination of floral design with carefully selected decor. From exquisite centerpieces and tablescapes to handcrafted gift baskets and personalized favors, we leave no stone unturned in our quest to create a seamless, enchanting ambiance.

Aspen exudes a sense of elegance and charm, and we take inspiration from this majestic mountain town in every event we craft. Whether it's adding rustic elements inspired by the nearby Aspen forests or infusing a touch of mountain chic into our designs, each event showcases the essence and spirit of this beautiful destination.
At Sashae Floral Arts & Gifts, our passion lies in curating unforgettable events that celebrate life's most beautiful moments. With nature as our muse and your vision as our driving force, we transform your dreams into reality. From intimate affairs to grand galas, we invite you to experience the magic we create here in Aspen, Colorado. Let us weave enchantment into your special day and leave you with memories that will last a lifetime.